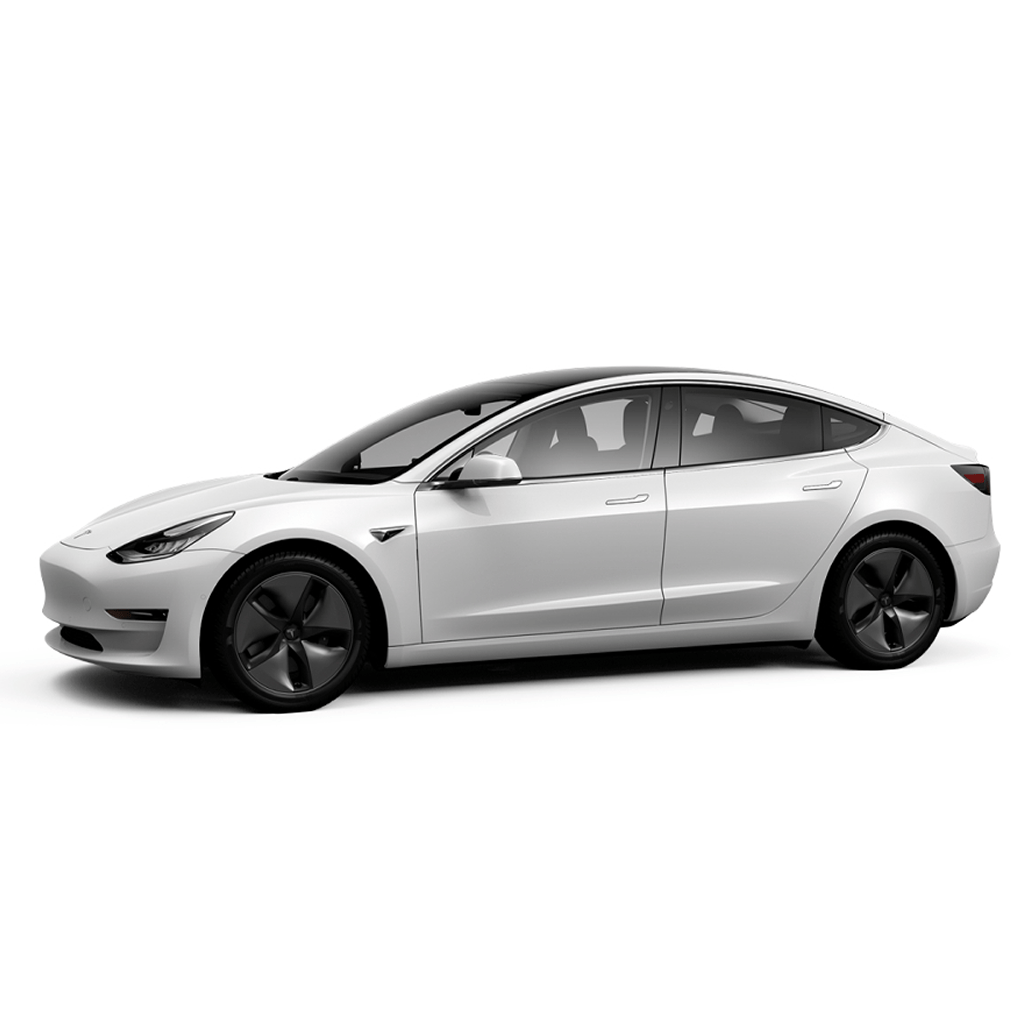 Tesla Model 3 Sedan AWD Long Range Dual Motor - Unmatched Power (or similar)
Tesla Model 3 Sedan AWD Long Range rental, the car of the future: it combines non-existent consumption with outstanding performance on the road.
The electric car has a range of up to 614km and goes from 0 to 100km / h in just 4.4 s.
Tesla Model 3 not only amazes for the exterior, but is equipped with the most advanced technologies in terms of safety and performance.
Advanced autonomous driving technologies assist you during driving maneuvers.
The Model 3 long range leaves the factory equipped with all accessories. The infotainment is a real computer and all the controls are available on the touch screen; on this, in addition to the controls, games, car adjustments, air conditioning, etc. are available.
The software is updated continuously, the house continuously releases improvements to both the car and the mobile app.
The car is equipped with a premium audio system with immersive sound. Our company, in agreement with Audison (www.audison.eu) make improvements to all cars available for short-term rental (https://gogocar.rent/drive-experience/
SERVICES INCLUDED WITHOUT ADDITIONAL COSTS
Extraordinary maintenance