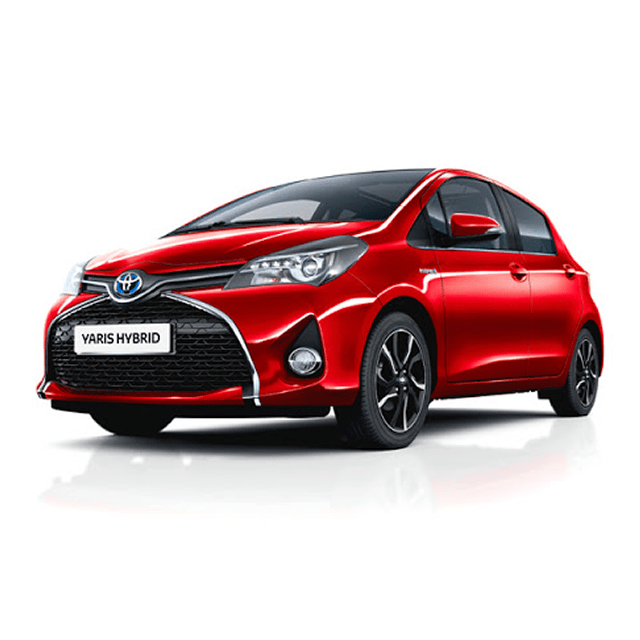 Toyota Yaris Hybrid (or similar)
Toyota Yaris Hybrid rental The pleasure of a smooth and silent drive, the serenity of being able to circulate even with traffic blocks: the range TOYOTA HYBRID is the inevitable choice for your business.

Long-term rental opportunities:
€ 313.00 € VAT INCLUDED 36 MONTHS 30.000 KM ADVANCE € 3500.00 INCLUDING VAT
OR: WITH ZERO ADVANCE INSTALLMENT OF € 440.00 INCLUDING VAT 36 MONTHS 30.000 KM
The monthly fee includes insurance, KASKO insurance, road tax, ordinary and extraordinary maintenance costs.
What are you waiting for? Make a quote and start the rental!
SERVICES INCLUDED WITHOUT ADDITIONAL COSTS
Extraordinary maintenance