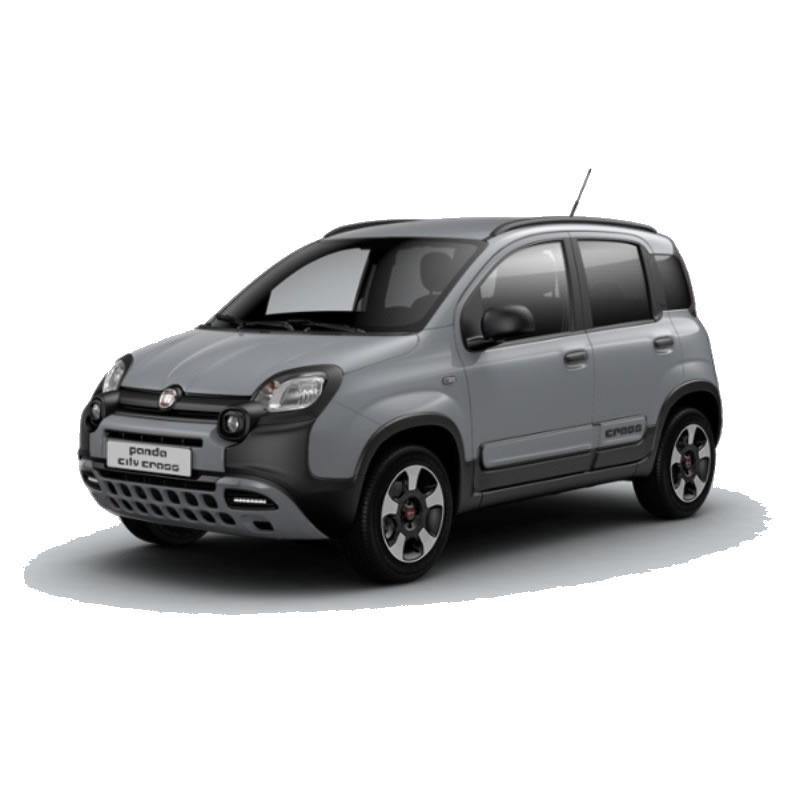 FIAT Panda 4X4 off road City Cross (or similar)
FIAT Panda 4 × 4 rental, the light off road that is more than a car, is a lifestyle. Driving a 4 × 4 panda means having the certainty of getting by on every occasion, from potholes in cities to off road. The higher ground clearance than its "normal" sister allows it to cope even in high water. The low weight is an absolute advantage in the case of off-road driving; so, in the event of a trip out of town, it is possible to venture on unpaved roads or in case of snow, get by very well even where the heavy SUVs stop. The transition to All Weel Drive traction is automatic in the event of tire slippage but can also be activated using the appropriate button; so, in case of need or to be sure of having good traction, for example uphill on snow, you can select all-wheel drive by simply pressing a button.
Our 4 × 4 offroad panda rental provides for the provision of winter tires in the period of obligation by law on the roads. In case of heavy snow it will not be necessary to go down to assemble the chains, while other motorists will be forced to mount the chains in the cold.
This small city SUV in its latest version is also equipped with a large touch screen in the center of the dashboard, which allows excellent control and display of all data; also equipped with Android Auto (TM) and Apple Car Play (TM).
The new mild hybrid engine also makes it possible to pollute less and to circulate in the city even in the event of traffic restrictions; in particular when the restrictions concern cars equipped with old anti-pollution devices, the panda with a hybrid engine will be able to circulate (this will not be possible of course in the event of ecological days or complete traffic blocks).
To improve the driving experience, our cars are equipped, in agreement with Audison, with Audison audio speakers of much better quality than the original speakers:https://gogocar.rent/drive-experience/
More information about the model can be found on the site https://www.fiat.it/panda/panda-cross/
SERVICES INCLUDED WITHOUT ADDITIONAL COSTS
Extraordinary maintenance