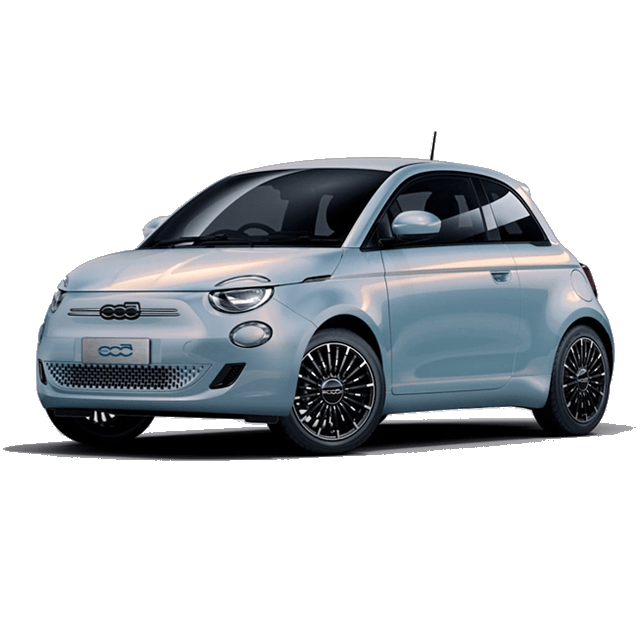 Fiat 500 Electric ICON (or similar)
Fiat 500 electric icon can count on a range of 320 km and a lot of technology.
The electric 500 increases in size compared to the previous version with traditional power supply. Ideal for moving around the city, a 5-minute charge is enough for a range of 50 km. With a single pedal it accelerates and decelerates. Every time your foot lifts off the pedal, the car slows down to convert and recover kinetic energy to produce electrical energy and recharge the battery.
This and much more to discover. Don't forget to stay updated on promotion of the month.
SERVICES INCLUDED WITHOUT ADDITIONAL COSTS
Extraordinary maintenance